Site Overview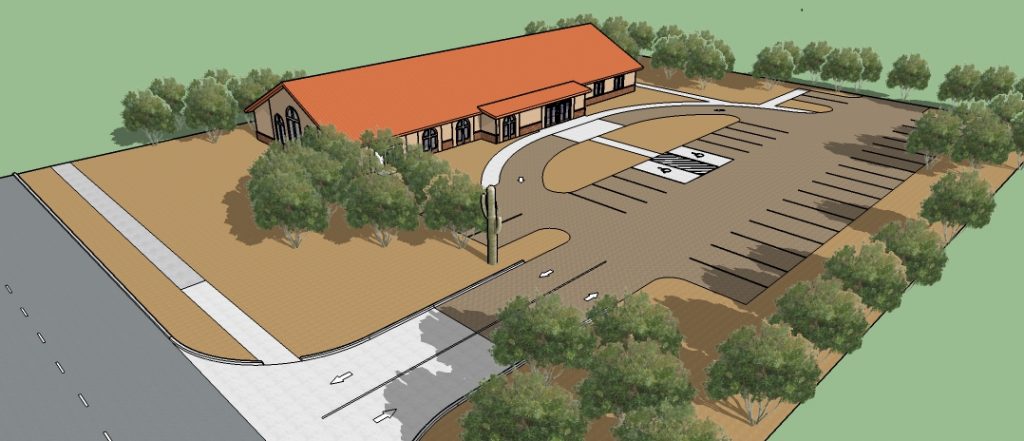 Preliminary Floor Plan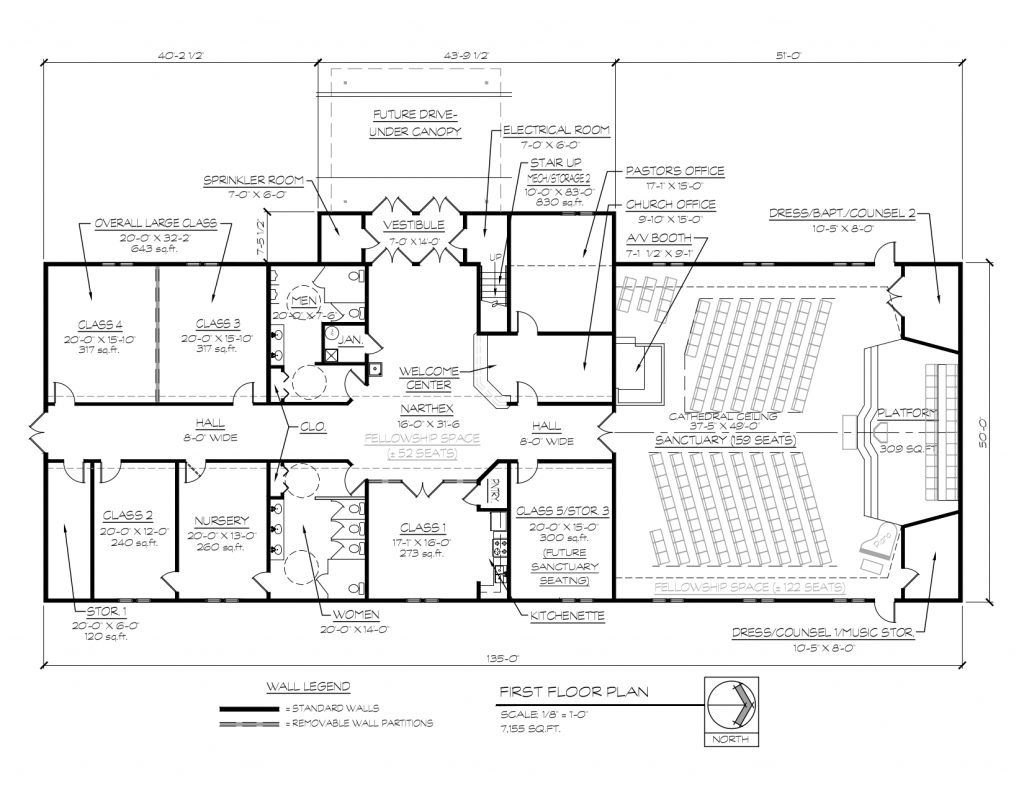 Building Features
7,155 square feet.

Sanctuary seats 150 but can expand to 200 with minor remodeling.

Narthex (lobby) doubles as a fellowship hall.

Kitchenette off the narthex.

Large restrooms next to the narthex.

Welcome center on the narthex.

2 nurseries and 4 large classrooms.

2 offices: pastor and church.

Cathedral ceiling in sanctuary.

Cross shape design in "windows."

Bonus storage in attic, not pictured.
Building Funding
We will begin on a cash basis, contracting services as money comes in: $45,000 for architect, another $125,000 for permits and site development. Then when we accumulate $350,000 more, we can secure financing and begin construction. The net result should be a monthly note of $2,500-$3,000 at completion.
Numbers like these can seem impossible, but our God does the impossible (Matt. 19:26). God helped Solomon build the temple and God will help us! God knows we need a church home. Since we labor for His name, we can expect God to come to our aid (Ps. 127:1). So this house will go up and His glory will come down to fill it!
"Sizing Up the Plan" Pastor's Message on the Building Plan