Future Church Site on Cortaro Farms Rd.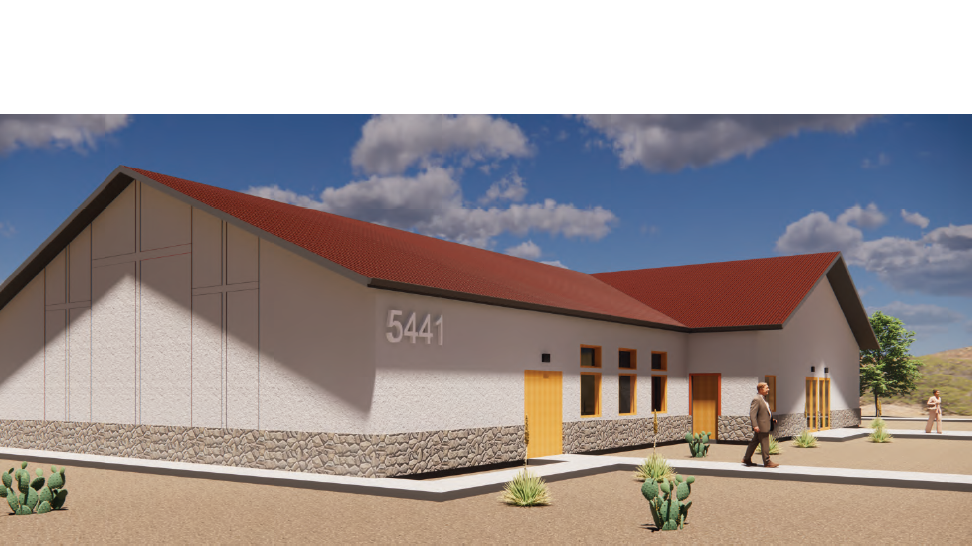 Floor Plan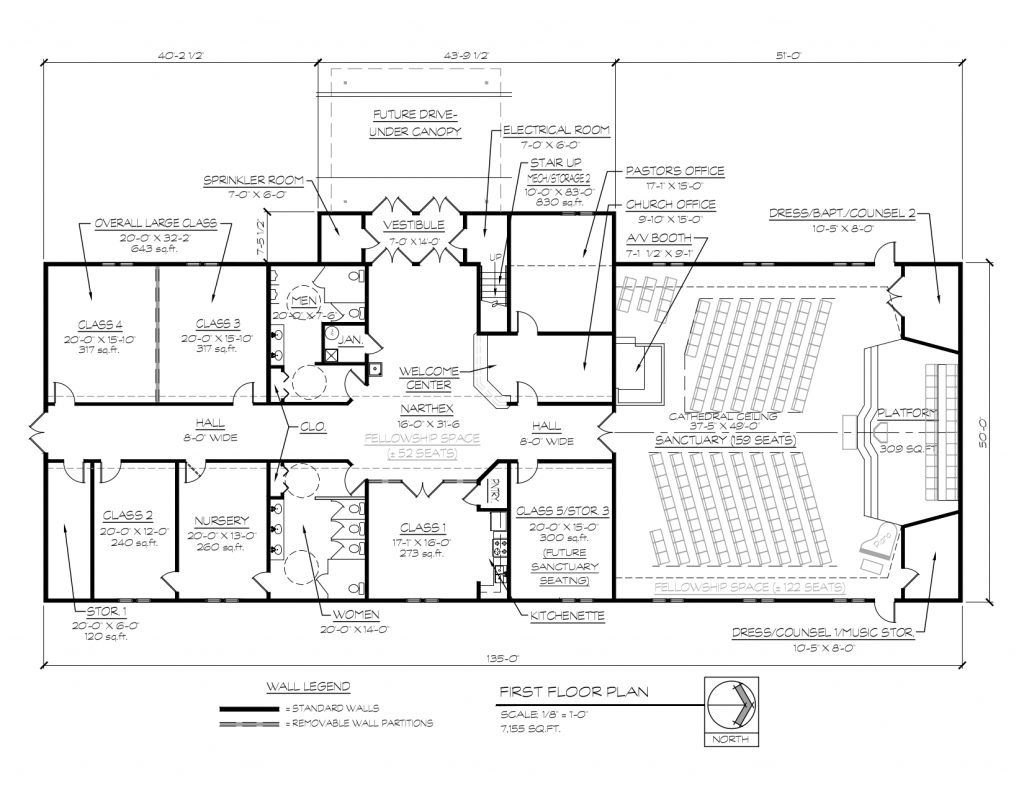 Building Features
6,800 square feet.

Sanctuary seats 144 but can expand to 200 with minor remodeling.

Narthex (lobby) doubles as a fellowship hall.

Warming Kitchen off the narthex.

Large restrooms next to the narthex.

Welcome center on the narthex.

1st-Class nursery and children's classrooms.

2 church offices

Vaulted ceiling in sanctuary.

Cross shape design in "windows."

More than adequate off-street parking
Building Funding
Currently our fund has $300,000. We securing financing and working with a foundation to secure a grant to complete the $1.2 million project. As the Lord brings all the details together, we plan to begin building sometime in 2023.
Numbers like these can seem impossible, but our God does the impossible (Matt. 19:26). God helped Solomon build the temple and God will help us! God knows we need a church home. Since we labor for His name, we can expect God to come to our aid (Ps. 127:1). So this house will go up and His glory will come down to fill it!