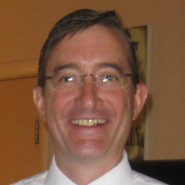 Life can be a desert, so we need to be refreshed!
There is no better place to find real refreshment than at church. Here we meet Jesus, who is still the best answer to our questions and the only solution to our problems. It is amazing how a book written nearly two millennia ago speaks so clearly to our needs today. We invite you to take a load off your feet and your mind with us this Sunday.
Do look our website over, but there's no substitute for seeing us in person. We are more than words and pictures. We are real people seeking to make a big deal about Jesus Christ. I hope you will do us the kindness of dropping by this Sunday. I understand that you have many choices in NW Tucson/Marana when it comes to worship, but I think you will find our church refreshing. We're not about hype but about real hope in Jesus.
It would be easier to stay home this Sunday, but everyone who now attends is glad they didn't.
Give us a visit this weekend. I'll be looking for you!
Pastor Mike