B

e

Re

freshed

Welcome to all you desert-dwellers! You know what the summer heat can do to plants and people. It sucks the life right out of everything. On the withered and weary, the monsoon rains are a welcomed refreshment. The book of Proverbs says that the words of a faithful messenger do the same thing: "refresh the soul" (Pr. 25:13). My hope is that these words may refresh your spirit the same way they have mine. – Pastor Mike

  Were you refreshed? Please click the icon and leave a comment below.    
500 years ago in October, Martin Luther nailed 95 Theses to the Wittenberg Chapel, launching what we now call the Protestant Reformation. The impact of his life and legacy are still felt by Christians today, even if not Lutheran.  Uncover his passion; discover his convictions (and of his fellow reformers), as we look at the 5 pillars of the Reformation Sundays at 10:30am during the month of October.
October 1           Scripture Alone
October 8          Christ Alone
October 15         Grace Alone
October 22        Faith Alone
October 29        Glory Alone
Additional Activities in October:
October 28         Reformation Party
October 29         Luther's Life Documentary, 6pm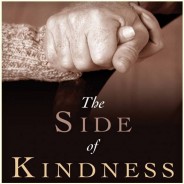 Kindness is that generous disposition which seeks the wellbeing of others. Yet if the disposition of kindness is to come into full bloom, someone must receive the kindness that is offered.
In the OT account of King David, two chapters highlight David's kindness and how it was received (2 Samuel 9-10). In the first, David showed kindness to Mephibosheth, the son of David's friend Jonathan, who was lame in both his feet. David welcomed Mephibosheth to live in his palace, to eat at his table, and to enjoy a royal pension the rest of his days. In stark contrast was Hanun, the new crown prince of Ammon. David sent a delegation to show kindness (10:2), but under bad counsel, Hanun rejected the kindness and humiliated David's men (10:4-5). Same king, same kindness, two different responses.
The same things happens today. God "[shows to us] the exceeding riches of his grace in his kindness toward us through Christ Jesus" (Eph. 2:7). Some warmly accept God's offer to enter His family, to eat at his table, and to enjoy pleasures at his right hand forevermore (Ps. 16:11). These are the children of God through faith in the sacrifice of Jesus Christ.
On the other hand, there are those who stiff-arm God. Like Hanun, they remain skeptical, even critical of any kindness from God. They fight the very One who wants to show them kindness. They criticize God or even deny His existence. They write books like Richard Dawkins' The God Delusion and/or spew unbelief in college classrooms "to overthrow the faith of some" (2 Tim. 2:18). Same God, same kindness, dramatically different results.
This is no small matter, for what one does with the kindness of God determines the destinies of men. On which side of God's kindness are you?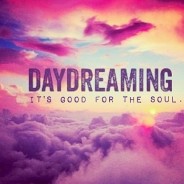 Daydreaming . . . we've all been there. Like the steady hum of a fan, the teacher drones on in monotone, inviting you to forget the lecture and think of another place, another person, another world. Who can blame you?
But I'm not sitting in a classroom any more. I am living life at a fast pace, and it does not leave me much time to daydream. Like you, I feel the daily pressures of getting things done: get the kids up, get them ready for school, get to work, make progress on my to-do list, be home for dinner with the kids, get the bills paid, and visit the in-laws, etc. And then when you feel as if your life couldn't take one more thing, in comes something you hadn't planned on: someone you know dies, someone hurts your kid, some pain takes up residence in your body, or some pressure starts straining your marriage. And you may feel like closing your book and walking out of class and telling God, "I'm through . . ."
But in the classroom of life God invites you to do something no earthly teacher ever would. He gives you permission to daydream.
KJV Romans 8:18 For I reckon that the sufferings of this present time are not worthy to be compared with the glory which shall be revealed in us.
Stability in suffering comes from staring at glory. Soon you and I will be standing in the very presence of God where there are pleasures forevermore (Ps. 16:11). And He gives us permission to think about it today. In fact, if you do not daydream a little, your engine is liable to seize up.
Take a moment to daydream about the glory that awaits you. It is just the refreshment your weary soul needs! PMG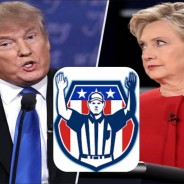 "I heard a great analogy just this morning that politics is much like a football game. The two teams are the two parties, and usually, they are trying to tackle each other to the ground!  The church is much like the third group of individuals on the field of play; we're the ones wearing the stripes, the referees.  As Christians we're not forever beholden to any political party, no matter what our "party identification" card may say. Like football refs, we are bound to the Rulebook and our role is to consistently remind the two teams of the rules of play. As Christ-followers, we are called to stand on the authority of God's Word and to vote in accordance with what God has already said! This means we vote for the candidate (no matter the party) whose views and policies are most in keeping with the Bible. This means when clear biblical issues are on the ballot (like the protection of human life at all stages (Ps.139; Jer. 1:5; Gen 9:5-7; Lev 19:32) and the preservation of marriage and family (Gen 2:20-24; Matt. 19; Rom 1) we vote for what God has said even if it's increasingly unpopular in our society."  Scott Wilson
For the full article: "Does the Bible Say Anything About Our Vote?"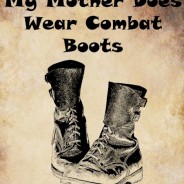 Molly was a true American patriot. During the Revolutionary War she had followed her husband's company as they engaged the Redcoats. At the Battle of Monmouth, she could see the heat was taking a bigger toll on the Continental Army than the canon fire. Rolling up her skirt and grabbing her pitcher, she descended onto the battlefield to bring drinks to the heat-stricken men. When her husband fell behind his canon, not to injury but to heatstroke, she bravely manned his canon throughout the afternoon. Eventually, the sun began to fade and the British withdrew in defeat. General Washington seeing "Molly Pitcher" from a distant made her a Sergeant. Molly, less lady-like perhaps, did the dirty work that had to be done on the battlefield.
There have been women like her down through the pages of history.
The greatest history book of all time, the Bible, tells its own stories of female heroism. Two women were responsible for a great victory in Israel's history. During the days of the judges, Israel had no king and no standing army. Her enemies exploited this and often oppressed her for years at a time. Deborah, a prophetess, received a word from the Lord, that He would give victory over the Canaanite oppressors. She just needed to find someone to assemble and lead an army. She asked Barak. He agreed somewhat reluctantly: "If thou wilt go with me, then I will go." (Judges 4:8). Deborah agreed, but warned that he would forfeit the honor: "the Lord would sell Sisera into the hands of a woman" (4:9). Barak and his ten thousand troops went with Deborah to engage the enemy. They did prevail over a much better equipped army, just as the Lord said, but the honor went to a woman brave enough to lead an army into battle.
But that isn't the end of the story. Sisera, the commander of the Canaanite army, managed to escape the battlefield and headed north to safety. Weary from the battle and from the foot flight he was making, Sisera eyed the tent of an ally and turned in for a rest. Jael gladly welcomed Sisera, gave him milk, and a quiet place to rest. Unsuspectingly, he lay down. When sleep overtook him, Jael took one of her husband's tent pegs and drove it through his temple (4:21). Thanks to Jael, not one man managed to escape. Two women did the dirty work that won the victory.
The Bible does not discriminate against women or suggest their enslavement. In fact, belief in the Bible has engendered greater respect for women than they have known throughout history. Where the Bible is not respected in the world, typically women are not either. And when the Bible speaks on women, it reminds us that men and women were made in the image of God (Gen. 1:27); that women have just as much claim on the kingdom as any man (Gal. 3:28, 1 Peter 3:7); that women have equal access to God in prayer (1 Tim. 5:5); and that they have gifts essential to the health of the body, we call the church (1 Cor. 12:12).
It is doubtful that we would have a country if it weren't for the contribution of women like Molly. And it is doubtful that we would have a church either. Would you do more than tip your hat in agreement? Would you do something to show the lady in your life, how much you appreciate her ability to strap on her boots and do the dirty jobs that have to be done? (Oh, and just for the record, my mother did wear combat boots. She served in the US Army.)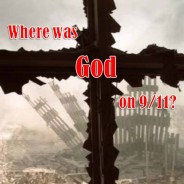 You say you will never forget where you were when you heard the news on September 11, 2001. Neither will I.
I was on the 110th floor in a smoke filled room with a man who called his wife to say, 'Good-bye.' I held his fingers steady as he dialed. I gave him the peace to say, 'Honey, I am not going to make it, but it is OK, I am ready to go.'
I was with his wife when he called as she fed breakfast to their children. I held her up as she tried to understand his words and as she realized he wasn't coming home that night.
I was in the stairwell of the 23rd floor when a woman cried out to Me for help. 'I have been knocking on the door of your heart for 50 years!' I said. 'Of course, I will show you the way home – only believe in Me now.'
I was at the base of the building with the [man of God] ministering to the injured and devastated souls. I took him home to tend his flock in Heaven. He heard My voice and answered.
I was on all four of those planes, in every seat, with every prayer. I was with the crew as they were overtaken. I was in the very hearts of the believers there, comforting and assuring them that their faith has saved them.
I was in Texas, Virginia, California, Michigan, Afghanistan. I was standing next to you when you heard the terrible news. Did you sense Me?
I want you to know that I saw every face. I knew every name – though not all knew Me. Some met Me for the first time on the 86th floor.
Some sought Me with their last breath. Some couldn't hear Me calling to them through the smoke and flames: 'Come to Me . . . this way . . . take My hand.' Some chose, for the final time, to ignore Me. But, I was there.
I did not place you in the Towers that day. You may not know why, but I do. However, if you were there in that explosive moment in time, would you have reached for Me?
September 11, 2001 was not the end of the journey for you. But someday your journey will end. And I will be there for you as well. Seek Me now while I may be found. Then, at any moment, you know you are 'ready to go.' I will be in the stairwell of your final moments.
-God
"Met in the Stairwell" written by Allison C. Coxsey.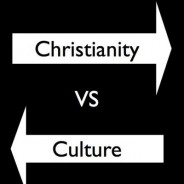 "Cultural Christianity means to pursue the God we want instead of the God who is. It is the tendency to be shallow in our understanding of God, wanting Him to be more of a gentle grandfather type who spoils us and let us have our own way. It is sensing a need for God, but on our own terms. It is wanting the God we have underlined in our Bibles without wanting the rest of Him, too. It is God relative instead of God absolute." (Patrick Morley, The Man in the Mirror. Grand Rapids: Zondervan, 1989. p. 53.)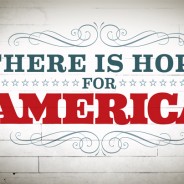 I still believe America is the greatest nation on earth and I am proud to be an American. But I share your concerns about our future, especially when I look at our leaders. Someone in Washington once quipped, "I don't look at our country and pray for our leaders. I look at our leaders and pray for our country."
We are watching as popularity "trumps" principle and charisma takes the "hill" over character. Daily headlines sabotage our hopes, that things really cannot be all that bad. More and more, those who believe the Bible share Solomon's anxiety over leaders:
KJV Proverbs 29:2 When the righteous are in authority, the people rejoice: but when the wicked beareth rule, the people mourn.
There is more than a little reason to mourn the present state of affairs, but perhaps there is a ray of sunshine to be found. Why would God bring our nation to this point? Just maybe it is His way to wean from us any hope we still have in parties, politics or personalities. The hope for America is not to be found in the leaders who run Washington. Instead, our hope must be set in God who still rules the world (Ps. 78:7). And He is always having a great day, no matter how gray it gets down here!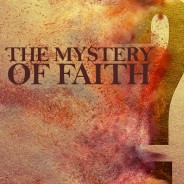 Can you define faith? Not the easiest thing to explain to another person, is it? The closest thing to a Bible definition of faith is found in Hebrews 11:1: "Now faith is the substance of things hoped for, the evidence of things not seen." I bet that cleared up the whole question for you, right? Honestly, faith remains puzzling for many people. As a result, we often wonder in our hearts whether we have any faith at all (or at least the right kind).
Paul was a prisoner on board a ship headed for Rome. But that ship was being battered by a storm. It seemed that none of the 276 passengers would survive the voyage. After 14 days, it looked as if they would be swallowed up by the sea. But then God spoke by an angel to His servant Paul.
KJV Acts 27:24 Saying, Fear not, Paul; thou must be brought before Caesar: and, lo, God hath given thee all them that sail with thee. 25 Wherefore, sirs, be of good cheer: for I believe God, that it shall be even as it was told me.
Notice Paul's conclusion: "I believe God, that it shall be even as it was told me." Did you catch it? Paul just defined faith for you. Faith is believing that what God tells me is true.
Are you taking what God says to be true?
What about His word to remember your sins no more (Heb. 8:12)?
What about His word not to leave you (Matt. 28:20)?
What about His word that He cares for you (1 Pet. 5:7)?
What about His word to meet all your needs (Phil. 4:13)?
Faith may still hold some mysteries, but this is a great place to start: believe what God says is so!
You probably haven't given a second thought today to those two highly skilled instruments affixed to the end of your arms! I'm talking about your hands. Yet, how helpless I would be without them.  They go with me everywhere . . . and it's a good thing because I am in need of them constantly. I need them to scratch an itch, to eat my meals, to tidy my house, to complete my daily work, etc. They come in "handy" all the time.
There's another hand, I couldn't live without. It's the hand of God. When Ezra and Nehemiah were trying to explain how things just seemed to be "working out" in their lives, they attributed it to God's hand on them.
KJV Nehemiah 2:18 Then I told them of the hand of my God which was good upon me; . . .
KJV Ezra 8:22 . . . The hand of our God is upon all them for good that seek him; but his power and his wrath is against all them that forsake him.
This hand was not just for them. As Ezra said, it is for all them that seek Him. That means if you are a Bible Christian, a set of hands go with you everywhere you go, preparing the way before you, protecting you from harm, and helping you in a hundred other ways you probably never even realize. If you have a good day, remember the Hand that made it possible.