What Can I expect at Continental?
Adult Bible Class / Teen Class / Sunday School – Have all Resumed!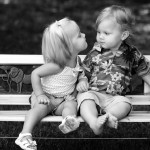 Bible teaching on an age-appropriate level is offered each Sunday morning at 9:30am. Class available are as follows:
Elementary – Ages 5-12
Teen – Ages 13-20
Adult – Ages 18+
These group classes allow for feedback and interaction with the teacher and fellow students.
Sunday Morning Worship
The worship service includes the singing of hymns and some newer songs, Scripture reading, an offering, prayer time, and preaching. At times, vocal groups or soloists also sing to encourage the congregation's worship. Our worship climaxes with the preaching of a Bible sermon aimed at explaining and carefully applying it to everyday life.
Sunday Prayer Service
The evening service at 6pm Sundays is split between prayer and Bible teaching. We usually start with some songs, share some teaching from the Bible and then split up into groups to pray for our church family and our missionaries.  We still believe "prayer changes things."
Home Study Groups

On Wednesdays at 7pm, men and ladies rotate each week for Bible study (i.e. men one week, and ladies the other). Topics rotate throughout the year. Check out our home page under "Bible Study" tab to learn the latest topic. Call or email us from the contact page to learn of the location.
Children's Church
During the worship service on Sunday morning, age-appropriate worship is available to children age 10 and below. Parents can be confident that their children are getting quality instruction while the adults enjoy the preaching time.
Nursery
Competent, caring staff provides childcare for children under 4 during each service.
Missions
Continental is committed to sharing the Good News of our Savior's love around the world. Currently, more than 10% of every dollar given goes to support 11 different families serving in several foreign countries (Chile, Columbia Mexico, Micronesia, Romania, Ghana, Hong Kong, Japan and more) or in the States. These missionaries serve as an extension of our church in taking the gospel to all the world.
Each Sunday we pause to pray for our missionaries by name during our "Sunday Prayer" service (Sundays, 6pm). And once each quarter we show a "missions movie" to highlight Christian missions around the world.
Opportunities
Since we are a new and growing church, we are excited about the opportunities around the corner as we add new ministries.  Our desire is to grow people through ministry, not the other way around.  We want each person to have the opportunity to serve on our team. With your help, we believe the brightest days are ahead for Continental.